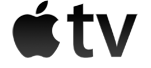 This post reviews the Apple TV (3rd Generation), Apple's $99 internet streaming box designed to fill your home with great entertainment.  I recently got an Apple TV and have been using it in my home for about a month.  I'll give my impression of setting up the Apple TV, walk through the device's main features, and then overview the pros and cons I've found since using it.
The Apple TV I received was a refurbished model.  If there are any in stock, I really recommend going the refurbished route if you decide to purchase an Apple TV.  Apple's refurbished products are factory quality, backed by the same warranty as a new device, and are significantly discounted in price.  My Apple TV was around $75, almost 25% off full price.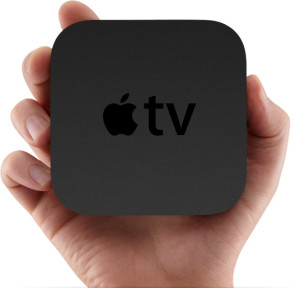 Setup - My Apple TV arrived in a (very) small white box in Apple's simple style.  Sliding the outer cover off revealed the matte top of the square, puck-like device, complete with a glossy Apple logo followed by "tv" engraved on its surface.  The device was safely wrapped in a plastic film.  Immediately beneath the Apple TV was an Apple Remote, used to control the Apple TV.  After removing the remote, the only other items in the box were an instruction manual and the Apple TV's power cable.  The device's power supply is internal, so there's no "power brick" to speak of, just a slender, matte, two-pronged cord.  There is no HDMI cable included in the box, so that will need to be purchased separately.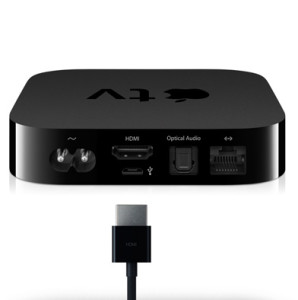 The Apple TV's ports are all located on the back of the device.  They consist of power, HDMI, a micro-usb port (which is only used for maintenance in iTunes), an optical audio port, and ethernet-in.  Now, the Apple TV has built in wireless radio so the ethernet port isn't necessary in most cases.  However, if you're interested in getting the absolute best performance out of the device you might want to consider connecting it directly to your router via an ethernet cable.
Physically setting up the Apple TV was very easy.  I simply plugged in the power cable and then used an HDMI cable to connect it to my display.  Immediately upon connecting the device to power a small, white LED illuminated on the device's front and began to flash as the device booted up.  Once the Apple TV was ready to use the light stopped flashing and stayed on steady.  This light indicates to the user that the device is powered on.  It also flashes when receiving input from the Apple Remote.
Configuring - Next came the software configuration.  This was also very easy, though a bit time-consuming with the included Apple Remote.

The first time you power the Apple TV on it asks you to select the language you wish to use.  Next, you'll connect to your wireless network by selecting the network and keying in your network's password.  As I mentioned, it can be a bit tedious to select each character using the directional buttons on the Apple Remote.  Once the password is keyed in and the Apple TV successfully connects to wifi, the device will ask you if you'd like to send anonymous usage information to Apple.  After that, the Apple TV will boot to its home screen and you'll be ready to go!  Very simple.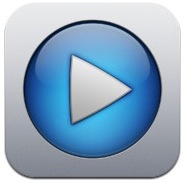 Now, you'll need to sign in to many of the streaming services that are included with the Apple TV before you're able to use them.  You'll also want to sign in with your Apple ID in Settings on your Apple TV to ensure that all of your content, including Photo Streams, music and movie purchases, etc, is available.  Here, continuing to use the Apple Remote to enter usernames and passwords can get even more tedious.  If you have an iOS device, I highly recommend downloading and using Apple's Remote app from the App Store.  This app turns your iOS device into a (much) more useful Apple Remote.  Simply connect your iOS device to the same wifi network as your Apple TV, connect to your Apple TV, and you'll be able to navigate your Apple TV by swiping and even use your iOS device's virtual keyboard to key in usernames and passwords.  Trust me, this will save you A LOT of time and make setting up your Apple TV much easier.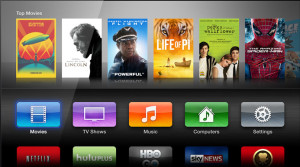 Features - The most obvious features of the Apple TV are its streaming services.  These come in the form of apps on the device's home screen which will look very familiar if you've used Apple's iOS devices.  There are two categories of apps on Apple TV: Apple's proprietary apps that can be used to access many of the company's services and apps that connect you to third party content.
Apple's apps consist of iTunes movies and TV shows available for rent or purchase, iTunes Music (with all your purchased songs available to stream from the cloud), Computers (an app that allows you to access media libraries stored in iTunes on computers on your wireless network via Home Sharing), Photo Stream, Movie Trailers, Podcasts, and the Settings app.  Soon, Apple will also include iTunes Radio, its upcoming streaming music service.  The inclusion of these proprietary Apple apps and services truly makes the Apple TV a media hub for homes that use many of Apple's services already.  Through your Apple ID, pretty much all of your digital content is available with ease via Apple TV, and it looks and sounds gorgeous played on your home theater.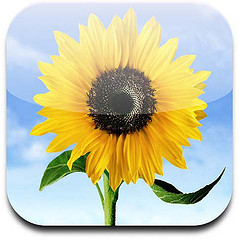 One really great service that stands out to me on Apple TV is Photo Stream.  Through using Photo Stream via iCloud on your iOS devices, the Apple TV provides you with a constantly updated stream of your most recent 1,000 photos on your home theater display.  Setting a Photo Stream as the Apple TV's slideshow is a neat option because these photos will automatically display after a set amount of time with gorgeous transitions (my personal favorite transition setting is "Origami").
Third party apps on Apple TV currently include Netflix, Hulu Plus, HBO Go, Disney Channel, Disney XD, Smithsonian Channel, Sky News, Watch ESPN, MLB.TV, NBA, NHL Gamecenter, Vevo, Qello, WSJ Live, The Weather Channel, Crunchyroll, YouTube, Flickr, and Vimeo.  While this list isn't as extensive as some other devices, like Roku's streaming boxes, it still includes many of the most commonly used services.  Apple also adds more content to the Apple TV often, so the potential of the device only continues to increase over time.  And, for heavy Apple users, there's one more thing, a killer feature that makes the Apple TV king.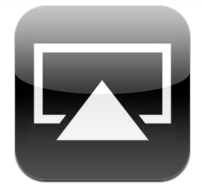 Apple has one more trick up its sleeve with the Apple TV that will benefit homes that use Apple products heavily: AirPlay.  With AirPlay, you can stream nearly any media content from your iPhone, iPad (Mini), iPod Touch, or Mac, directly to the big screen (and big speakers).
Many, many iOS apps include native AirPlay streaming that allows your content to be fed directly to the Apple TV.  As far as audio content goes, this includes the stock Music app but also streaming music apps like Spotify and Pandora.  AirPlay allows these apps to feed audio directly and beautifully to the Apple TV, almost as though the apps were running natively on the Apple TV.  Many games also have native AirPlay out.  Games like Real Racing 2 HD look great on the big screen.  In the video realm, the one big player that's missing is Amazon Instant Video.  This iOS app still lacks true AirPlay out, and is probably the most important video streaming service that isn't offered on the Apple TV. (Since the original post, the Amazon Instant Video app has gained Airplay support.) That said, most of the other major video streaming services have full AirPlay support, and AirPlay also makes it easy to play videos stored on your iOS devices on the big screen at full 1080p resolution.
The other big benefit to AirPlay from iOS and Mac to the Apple TV is Mirroring.  Mirroring allows you to throw the screen of your iPad, iPhone, or Mac up verbatim onto your display wirelessly via the Apple TV.  This can be very useful for giving others a closer look at your iOS device's display or for putting your Mac's display up onto the big screen.  And this fall with the release of Mac OS X Mavericks, you'll be able to use the display connected to your Apple TV as a fully-functional second display for your Mac.
AirPlay really is the killer feature of the Apple TV for those who use many of Apple's iOS and Mac devices.
Pros - The Apple TV is a great streaming media box, particularly for those who are heavily invested in Apple's products elsewhere via iTunes, iOS, and Mac OS.  The device is very easy to set up and intuitive to use.  The services included with the Apple TV are great and cover most of the bases when it comes to audio and video entertainment.  The inclusion of AirPlay from iOS and Mac apps and devices seals the deal for those who call Apple's product ecosystem home.  The combination of the Apple TV's ease of use, included apps, and AirPlay make Apple's "hobby" device a great choice for your home, particularly if you own other Apple devices.
Cons - At $99, the Apple TV is more pricey than its competitors.  Much like Apple's other devices, you pay a bit of a premium for Apple software, brand, and quality.  As I mentioned earlier, purchasing a refurbished model is a great option for those looking to save a little bit of cash.  The Apple TV also lacks some of the apps and services that are available to other streaming media boxes like Roku's devices.  While some of these omissions can be counteracted using AirPlay to stream content from an iOS or Mac OS device, there are still a few very popular services that are missing (Amazon Instant Video, for example Since the original post, the Amazon Instant Video app has gained Airplay support).  For someone who may not have other Apple devices or who uses Amazon Instant Video heavily, it may be better to look at a Roku device or even Google's new Chromecast dongle.
Summary - After using the Apple TV for a month, I've really enjoyed the content it provides.  As someone who doesn't pay for a cable or satellite TV subscription, the Apple TV allows me to stream a lot of music and video content for free and allows me to view a few of the streaming video services that I subscribe to on the big screen.  At a cost of $75 for a refurbished Apple TV, I feel like the device is a great value for the money, particularly because it allows me to view and listen to tons of content from my iOS and Mac devices via AirPlay.  If you are heavily invested in Apple's ecosystem, the Apple TV might be a good choice for you too.
For more information on the Apple TV, check it out on Apple's website here.