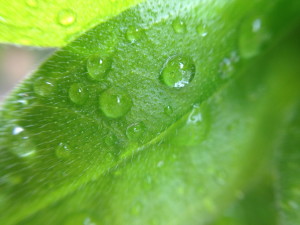 It is amazing how the smartphone camera is quickly replacing point-and-shoot cameras. There are times that I even leave my Nikon DSLR at home because I know I have my iPhone 4S with me that will take incredible photos. In addition, the improved optics on the iPhone 5 make your pictures look even better and allow you to take clearer photos in low light situations. Who knows, with the iPhone 6 or iPhone 7, wedding photographers might get rid of their fancy cameras and start using their iPhone… (ok, that's taking it a bit far, but you get my point).
There are companies that make lens attachments for the iPhone. I recently did a review of the Olloclip Lens Attachment System for the iPhone that adds a Macro Lens, Fisheye Lens, and Wide Angle Lens (see the article here: Take Your iPhone Camera to the Next Level with Olloclip Lens Attachment)
There are 3 other accessories that I would highly recommend if you are serious about mobile photography on your iOS device. Here they are:
1. iPhone Stand with Mini Tripod Mount Adapter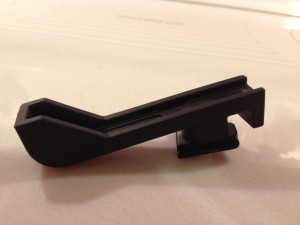 This is an excellent little tripod adapter for your iPhone. It allows you to securely connect your iPhone to any tripod. It also doubles as a stand for your iPhone for propping it up to do a Facetime call or watch a movie. The best part about it is that it will only set you back $5-$8 on Amazon.com – Click the link here to buy it now: Stand with Mini Tripod Mount Adapter for iPhone 4/4S (Black) or Stand with Mini Tripod Mount Adapter iPhone 5 (Black).
2. Joby GorillaPod Flexible Tripod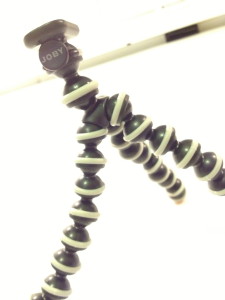 This tripod easily fits in a backpack, coat pocket, or purse. It is the perfect accessory for taking photos with your iPhone. The tripod comes with a small quick release mount that will attach to the mini tripod mount mentioned above. Together, these two items give you a great setup for taking much better photos with your iPhone. The cool thing about the Joby Gorilla Flexible Tripod is that the legs of the tripod can be used to wrap around anything and it will be held securely in place. For example, the other day I wanted to get an aerial video of my 2 year old boy playing with his train set on the floor. So, I attached my iPhone   the ceiling in my house by wrapping the Joby Gorrilla Tripod through the ceiling vent. It worked great.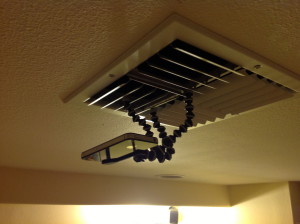 I got my Joby Tripod on Amazon for $19.95 (well worth it for it's functionality) – click here to buy it now: Joby Gorillapod Flexible Tripod (Grey)
3. Satechi Bluetooth Media Remote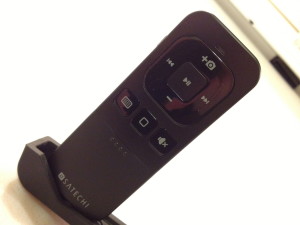 This is my new favorite iPhone accessory. It is packed full of features. I got it primarily to use it as a remote trigger to my iPhone camera shutter. When paired, I can take a picture form anywhere within 30 feet of my iPhone allowing for family pictures (with me in them) and sensitive shots where I want to limit any vibration of the iPhone that would blur the shot. The cool thing about this remote is that it can do so much more. It can turn your iPhone volume up and down, play/pause your music, skip to the next/previous track, as well as mute the audio. It also has a Home Button that you can push and hold to activate Siri, if your device has Siri. Additionally, this remote works with the iPad (Mini) and iPod Touch and can even be paired with your Mac so that you can control Keynote presentations as well as iTunes songs, audio volume, etc. The remote costs $39.99 and will work with current and future iPhones. I got mine on Amazon.com – click here to buy it now: Satechi BT MediaRemote Bluetooth Multi-Media Remote Control for iPhone, iPad & iMac, MacBook Air, MacBook Pro, MacBook, and Mac Mini
If you add these 3 essential iPhone photography accessories to the Olloclip or another similar lens attachment, you will be amazed at the professional photos you are able to capture. Here are some photos I took with these accessories and the Olloclip macro lens attachment:
Click the links below for other articles on iPhone photography: